Fashionably Broke
Mar 09
On March 14th, Skin Fair 2014 opens to the public. Spanning 3 sims, over 120 designers, it will be the biggest one to date! This year also welcomes makeup creators to the event. Be sure to join our Pale Girl Productions Info Group which will get demos before the event opens and even better, a 24 hour head start on the shopping**!
**subject to sim avatar limits
Presented by Pale Girl Productions and The Mesh Project
Sponsored by Style by Kira, La Petite Morte, Skin Addiction, The Lefevre Mansion, Designer Showcase, LivGlam, loveme skins, Aeros Avatars, MOJO, (red)mint, eternally yours, AR, Elysium, H.O.E., and yeliz
Dec 26
…. isn't dead.
I'm still here…… and will STILL be blogging!
I moved in RL and my desktop (which contains the amazing Photoshop) is still at my ex's.  Hopefully this weekend, it'll be at the new place and I can catch up on …. well…… everything <3
Miss you all.
Hope everyone is having a wonderful holiday!
Dec 07
Sanctuaire is having a gift card sale!!!!
Dec 03
Gotta show off the brand new MESH IKON eyes, Spectral…. they're amazing <3
Each color comes with its own HUD that lets you choose your size, the brightness of the texture, position and even glow!  Completely easy to use and fun to play with for the perfect eyes!
So many amazing colors to choose from so I kinda picked a few of my faves.  Honestly, he gives you so many choices, its hard to choose just one.
IKON always amazes me and I'm excited to finally get to wear the new mesh…. hurry up and grab em at FaMESHed!!!  
Dec 02
Your love is enough to keep me warm.
VALENTINA E / Kylie Top  (@ FaMESHed)
SAKIDE / Slim Jeans
N-CORE / Desire  (@ Shoetopia)
EATERS COMA / Hair 41 
MAXI GOSSAMER / Nima's Fall Leaf Necklace
LARA SKIN / Lina
PINK FUEL / Glossy Pout Lipstick - Bubblegum
NOX / Dem Birds Tattoo
GLAM AFFAIR / Holiday Hill Eyeshadow Tattoo 07
IKON EYES / Spectral MESH! Eyes - Black  (@ FaMESHed)
& 
Taken @ The Celestial Realm
Dec 01
The Main Event : Winter is OPEN!!! (part 2)
Katatonik:
geek:
BOKEH:
TELEPORT HERE:
http://maps.secondlife.com/secondlife/Heartbound/110/172/24
The Main Event : Winter is OPEN!!!!
Teleport here!: http://maps.secondlife.com/secondlife/Heartbound/110/172/24
PREVIEW 1 : 
Sanctuaire: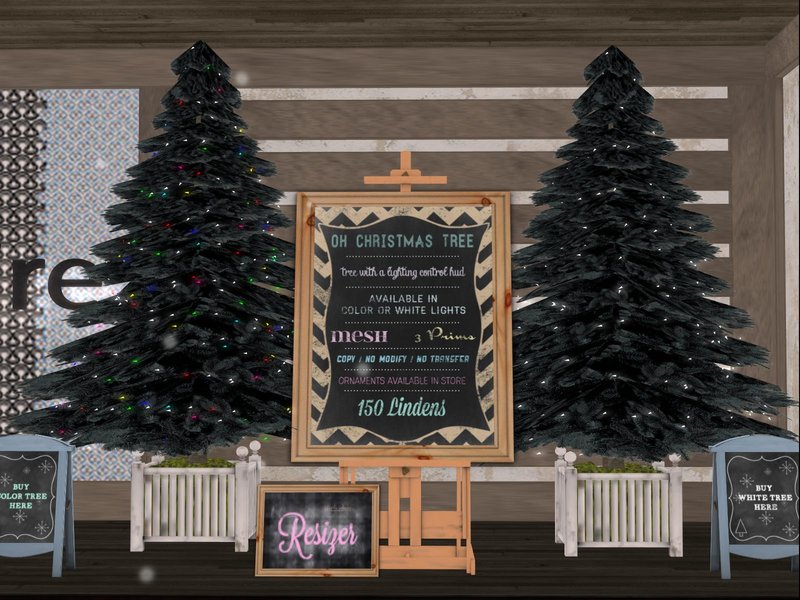 PEQE:
Cae Jewelry:
SAKIDE:
Nov 27
The Main Event : Winter Edition!
STARTS THIS SUNDAY!  DECEMBER 1ST!
WHAT IS THIS EVENT ABOUT ???
​Its to bring more customers to mainstores!!  
Sure, we all love location-based events, but we NEED more customers and more traffic in the mainstores now a days.
HOWEVER, this is both a location based event AND a mainstore event.
How??
Each stores products will be something that requires two parts.  For example, if they build furniture, the table will be at the event, and the chairs will be found at their store.  If they sell clothes, you can get the skirt at the event but a cute matching shirt at their mainstore!  Its that simple!
Sure, at the location based event, other items will be sold that you can find in the store, but there will be NEW and never sold before items at The Main Event!  These items will be not only new, but at a discounted price!
**THIS EVENT IS LOCATION AND MAINSTORE BASED!**
Participating stores : 
SYSY's
Sanctuaire
.mien. poses
*~*HopScotch*~*
*RoTtEn DeFiAnCe*
Peqe
SAKIDE
shine by [ZD]
Atooly
Cae Jewelry
Ducknipple
Bokeh
Senzafine
[Noble] Distinguished Furnishings
ADONESS
::WetCat::Builds&Poses
[geek.]
Death Row Designs
*katat0nik*
cStar Skins
.:* LOULOU&CO *:.
.:Pulse:.
Kaithleen's
Loordes of London
Pin Me Down
Nov 11
Concerto for the heart.
MON TISSU / Daydream Dress
SLINK / Lulu Heels
DAMSELFLY / Kayanna
MAXI GOSSAMER / Kalistar Collar  (@ Collabor88)
NI.JU / Portmanteau Antlers
GLAM AFFAIR / Vera Skin
PINK FUEL / Glossy Pout Lipstick
THE SECRET GARDEN / Luminate Eyes
&
Taken @ Humanoid
Oct 13
Let me be there for you.
ISON / Floral Wrap Tank
MONSO / My Warmer Muffler
MON TISSU / LouLou Denim Jeans
SLINK / Sigourney Boots  (NEW!!)
AUXILLARY / Old Leather Satchel  (@ The Wizarding Faire)
TRUTH HAIR / Felecity
&
Taken @ The Beguiled